The foundation of your international teaching career starts here!
Whether you're fresh out of your YTT or have been teaching for a while, this is the place where you can unlock your potential, further develop your skills and receive the support you need to elevate your expertise.



Completing your yoga teacher training is an achievement, but owning your voice and showing up as your true Self while teaching requires you to invest in your professional development!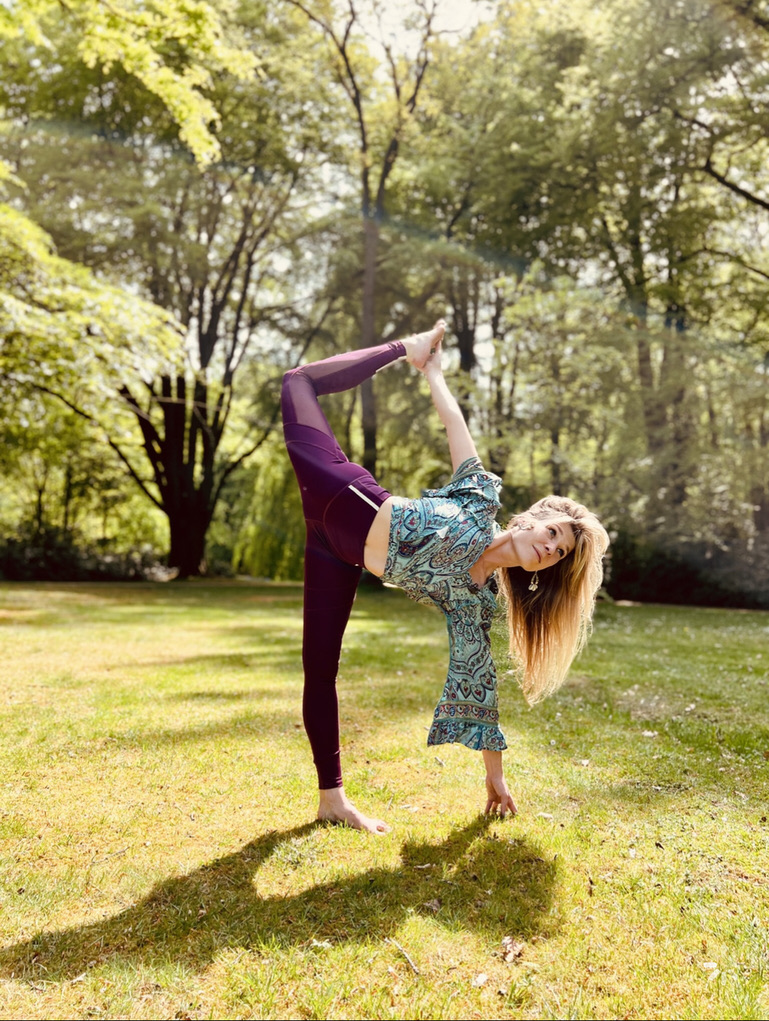 The problem with many teacher training courses is that they give you too much knowledge, but too little time to put it into action. It means you get too little teaching practice and too few opportunities to develop your skills. Naturally, you start to doubt your expertise, and postpone the goals and dreams you have for your teaching career.
But you know the big transformation yoga has to offer and you want to share this with yogis all around the world!
To have success, teach worldwide, and make a living from it, there's no other person but YOU, who needs to invest in your professional development!
In Enga's courses, you'll find the resources needed to become the most confident and effective English speaking yoga teacher you can be, even if English is your foreign language.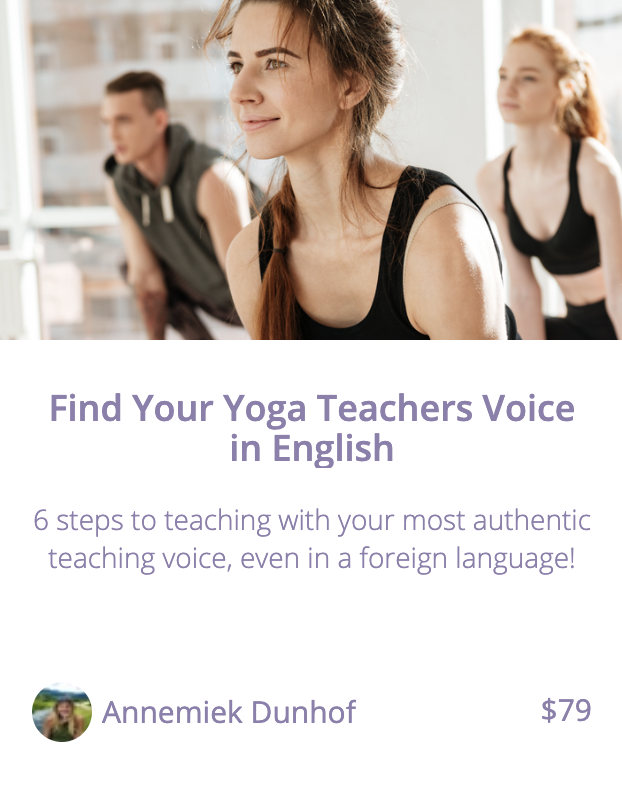 Step 1

Find your teaching voice in English and start focusing on the development of your personal teaching style.​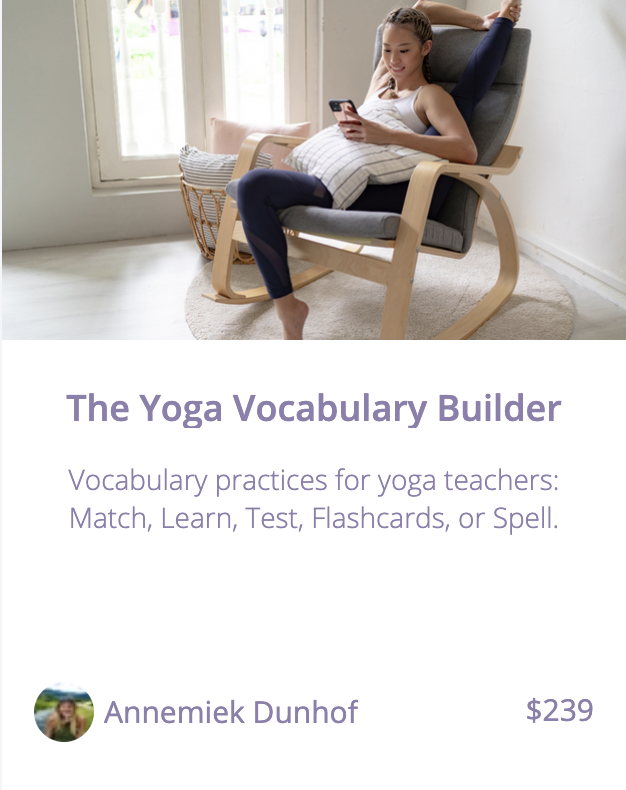 Step 2

Gain fluency and accuracy in your cueing, social and business communication with the Vocabulary Builder​.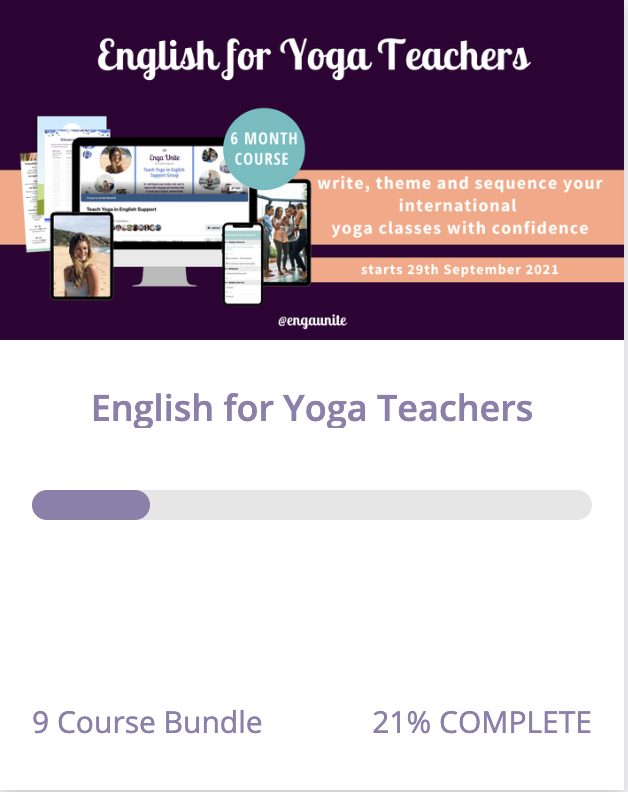 Step 3

Carve out your yoga career path and gain the practical knowledge you need to become a confident English speaking yoga teacher! ​
TEACH YOGA IN ENGLISH COURSE BUNDLE
Invest in your professional development and get started with step 1 and 2 today!
This bundle gives you access to the Find Your Yoga Teachers Voice Course + The Yoga Vocabulary Builder!